The Bible

Club House
Yes! You Can Read the whole Bible in 365 days, And GET Prizes TOO!
Take up the Challenge to Read the Bible in 365 days. This Challenge is open to all persons, from all walks of life and all religions without discrimination. You will be given simple Quizzes from time to time, from which you can win some wonderful prizes.
The Bible has been recognized as one of the most influential Books ever. By reading it, you can discover its mysteries and secrets. It is full of nuggets on everyday life. This will be a journey of exploration and discovery.
We offer 5 Bible Reading Plans to choose from: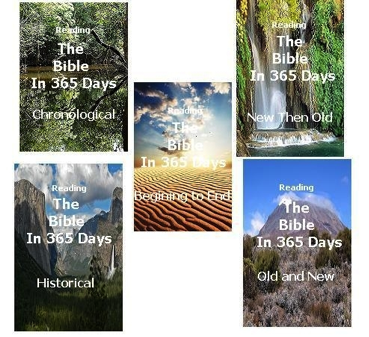 Beginning to End: Read the Bible from start to finish, from Genesis to Revelation.
Chronological: Read the Bible as its events occurred in real time. For example, Job lived sometime after the beginning of creation (Genesis 1) but before Abraham was born (Genesis 12). As a result, the Book of Job is integrated into the Book of Genesis.
Historical: Read the books of the Bible as they were written historically, according to the estimated date of their writing.
New then Old: Read through the New Testament first, then read through the Old Testament.
Old and New: Each day includes a passage from both the Old Testament and New Testament.
While participating in the Challenge, you will receive gifts of Bibles, Bible Software's, Audio Bibles, Digital and Electronic Bibles, Children Bibles, Bibles Games, Bible Bags and Covers and many more.
The Bible Club House is Powered by Bible Shop
Methodology
You join the become a Member of The Bible Club House by purchasing a Bible Reading Plan thus enrolling to the Bible Reading Challenge . This can be done through a Volunteer worker.(Distributor)
Once the above has been confirmed, the volunteer will be awarded Kshs 100/-.
We follow the progress and Award the Bible Read with an appropriate gift of choice from assortment of gifts available.
As they continue reading we will meet with them to see the progresses they are making as we share a meal.
We will also be meeting with Volunteers to help them deal with their challenges and to encourage them.
The Bible Club House
How are we:
We are committed to promoting and motivating people to read the Bible from cover to cover.
How do we do this?
We encourage people to read the Bible every day and finish it cover to cover in one year.
Partnerships:
We partner with volunteers and Sponsors to help in follow-ups
Gifts:
We will periodically give gifts both in Biblical material and other items to all The Bible Club House Members.
Membership:
Membership to the The Bible Club House is Kshs 200 payable annually.
Club Ownership:
The Bible Club House is owned and operated by Bible Shop.
Donations:
Bible Shop welcomes Donations both in Material and in Kind towards support of The Bible Club House
Volunteer Support:
We will as means allow support our Volunteers. This is to help them do follow-ups and other The Bible Club House assignments.